01-01-23
New Status Update H-vision
The H-vision partners are moving on to the next phase of the initiative, following the productive journey of the last four years, in which the partnership successfully introduced the H-vision concept as a viable CO2 abatement pathway. Through detailed technical and engineering work, combined with in-depth economic analysis, the group has established the concept at national and European level as an acknowledged CO2 reduction alternative for hard-to-abate industrial heat. Its application in the Rotterdam port and industrial area can deliver a major contribution – estimated at up to 2.7Mton CO2 per year – to national and regional abatement targets.
Read the whole document:
https://www.h-vision.nl/download_file/view/542/555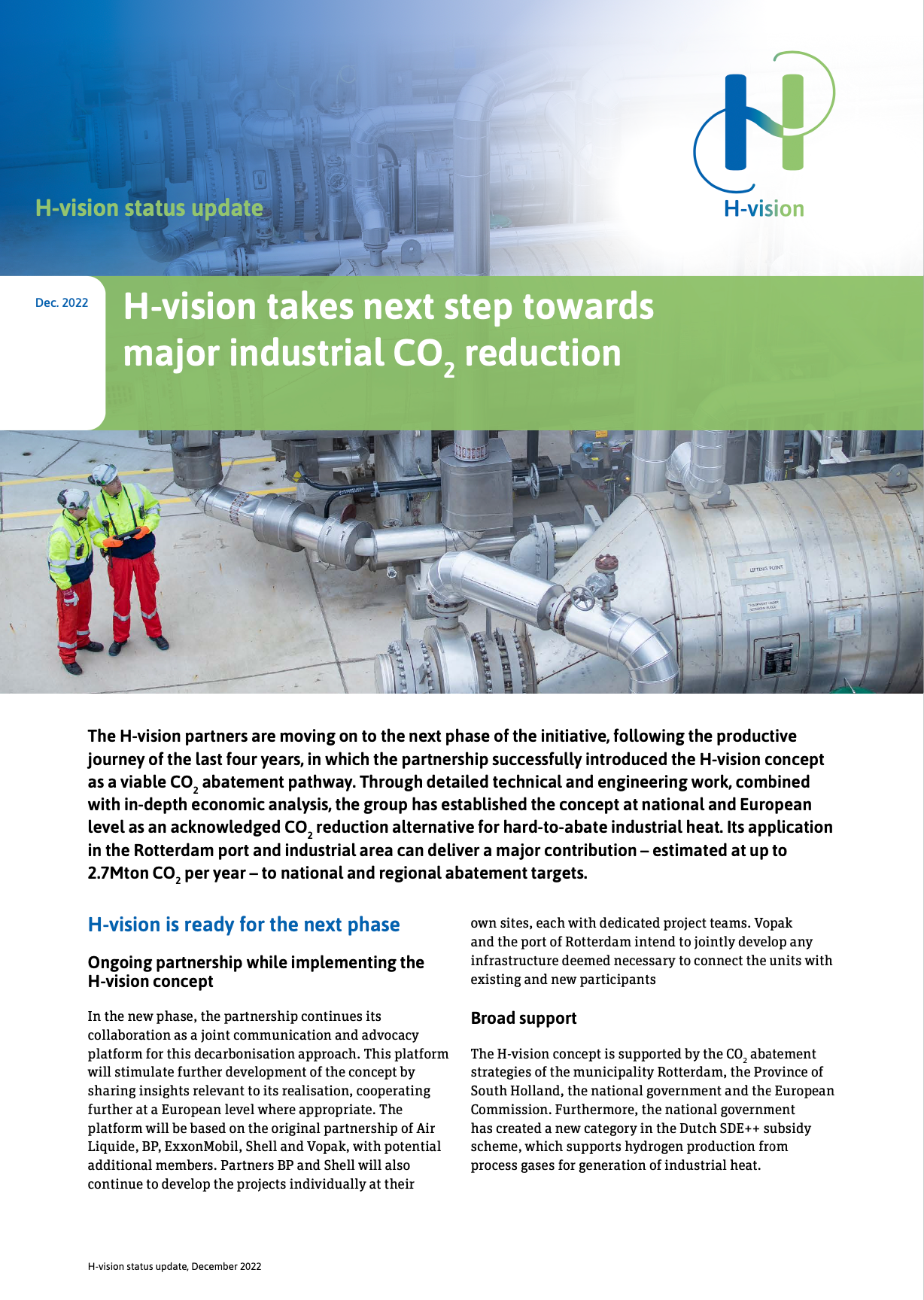 12-05-2022
Low-Carbon hydrogen from residual gases is a no-brainer
That summarizes the panel discussion led by Alice Krekt from Deltalinqs with members from the H-vision team at the World Hydrogen Summit 2022 in Rotterdam.
Low-Carbon hydrogen from residual gases is a no-brainer