H-visions's hydrogen offers an excellent solution for a rapid and significant cut in carbon emissions
Rotterdam's industrial sector can make a swift and substantial contribution to the 2030 Netherlands climate goals with the H-vision hydrogen network. By then, Dutch greenhouse gas emissions need to be reduced by 49% compared to 1990 levels. While this target appears ambitious, we will need to achieve it to put a timely halt to global warming. H-vision's low-carbon hydrogen presents a unique solution for this challenge. The hydrogen is suited for use as an energy carrier for industrial processes, and will be primarily produced from refinery gases supplied by local refineries, supplemented by natural gas off the grid. As a result, H-vision can start supplying Rotterdam's industry with hydrogen relatively quickly and in the massive volumes required by this sector. A consortium of various partners wants to make this possible.
Industry
As mentioned, the targets set for 2030 are quite ambitious, and Rotterdam's industry is committed to making a significant contribution to achieving these goals. After all, the Port and industrial complex are responsible for approximately 16% of the total Dutch carbon emissions. The task for the sector is clear: it needs to drastically reduce its combined carbon emissions by adopting new, climate-neutral solutions that can be implemented in the short term. To realise this objective, various parties in the Rotterdam region have joined forces in the H-vision consortium. The basic idea behind this partnership? Use hydrogen-based solutions to swiftly reduce the sector's collective carbon footprint.
H-vision
To this end, H-vision is working to set up plants that will soon be supplying industry with low-carbon hydrogen. This unique partnership extends through the entire chain, and includes three refineries, electric power companies and a number of knowledge partners that collaborate to accelerate the development of the new network.
The concept
Ninety percent of the H-vision hydrogen is produced from residual gases supplied by refineries, supplemented with ten percent natural gas off the grid. Any carbon emissions generated during production are immediately captured at the source. Transport and storage of this captured CO2 can subsequently be handled by the local Porthos CCS project. Using refinery residual gases as a base material allows the H-vision consortium to rapidly produce substantial volumes of hydrogen – which industry can subsequently use to achieve substantial carbon savings. The sector needs large volumes of hydrogen to generate enough heat to manufacture products and to generate electric power. By creating a Rotterdam hydrogen value chain, H-vision will give a significant boost to the region's development into a key international hydrogen hub.
A proven technology that quickly yields results
H-vision's hydrogen concept is based on proven technology and is not dependent on the future development of a renewable energy economy. Rather, H-vision's hydrogen network will actually form a new driver for the energy transition, as well as a strong foundation for achieving the 2030 climate goals.
Phased approach
In the first phase of the project, H-vision will be investing in a regional network that connects local production locations and users. The infrastructure will be structured in such a way that it includes room for adding new users as required. In the current scope of the project, the partners are examining the possibility to incorporate a purification unit that can further enhance H-vision's hydrogen output to the standard of carbon-free hydrogen. This will make the product suitable for a wider range of users, and will allow H-vision to serve as a back-up for the conversion parks in Rotterdam's port area that will produce this hydrogen via electrolysis of water. In the longer term, H-vision is projected to integrate into the Port's hydrogen backbone.
Progress
The H-vision project is making considerable headway. In 2020, the partners developed concrete plans for aspects like technology, H-vision's integration with the local industrial cluster, the required infrastructure and financial details. H-vision receives broad support from the Dutch government, the Municipality of Rotterdam, the Province of South Holland, the European Commission and relevant knowledge institutes. Using hydrogen to power demanding industrial processes may contribute significantly to the realisation of the 2030 Dutch climate goals.
Regulations
Unfortunately, the existing regulatory framework does not support the use of hydrogen as an industrial fuel. This is a striking deficiency in the current policy instruments, and has created a confusing situation that needs to be resolved as soon as possible.
H-vision's contribution
At the national level, the Dutch industrial sector will be required to reduce its carbon emissions by 14.3 megatons per year. H-vision will contribute close to 20% of this total requirement in terms of carbon savings (in absolute terms, 2.7 out of 14.3 megatons). H-vision's first plant will yield annual carbon savings of 1.3 million tonnes, which in time will be increased to 2.7 million tonnes with the realisation of the second plant.
---
Update: H-vision in 3 minutes
---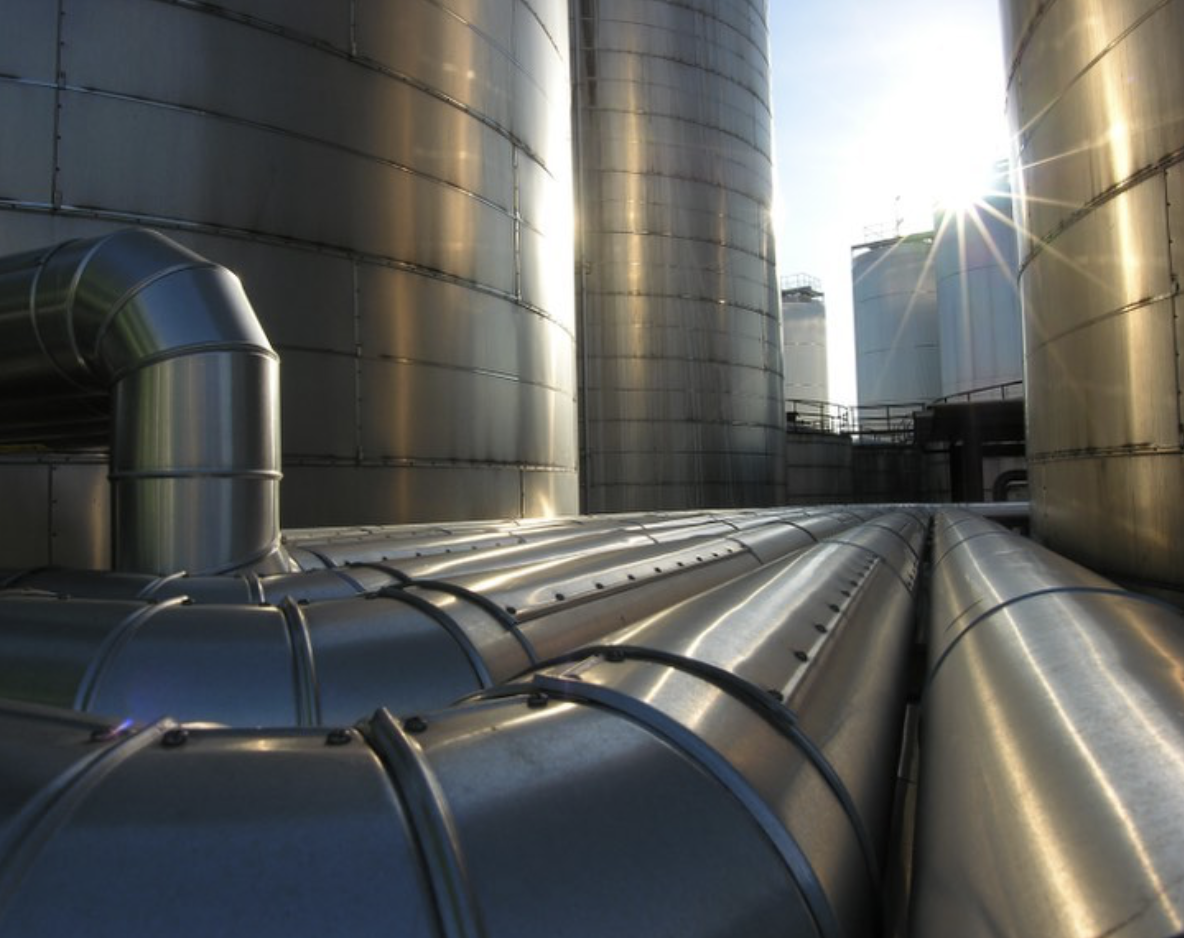 CO-2 emissions Rotterdam
Over the course of four years, the signatories to Rotterdam's Climate Agreement want to reverse the current trend in carbon emissions: from an annual increase to a pronounced decrease. If by 2030 all plans are realised, by 2030, the region's carbon footprint will be reduced by 49.6% compared to 2017. In absolute terms: in 2017 Rotterdam released 31.2 megatons of CO₂ into the atmosphere. By 2030, this needs to have dropped to 11.8 megatons – savings of nearly 20 million tonnes of CO2 per year.
Capacity hydrogen plants
The first plant, with a capacity of approximately 750 MW, will be completed by late 2026. A second hydrogen plant can increase the total capacity to over 1,500 MW.
---
H-vision partners